Poland was the first country invaded by the Nazi Germany and Soviet Union in World War II. For my first visit to this country, I visited two cities, i.e. Katowice and Wroclaw. In between, I also visited Auschwitz Birkenau, the largest Nazi concentration camp. Check out my other post on Auschwitz to learn more.
---
Katowice
The main purpose for my visit to Katowice (pronounced "Ka-to-wee-che") is actually business. And not for any regular projects, but a dust explosion test! Who knew that in this little town of Katowice, there's an institute specialising in dust explosion studies, mainly commissioning test for mining industry. Katowice is the capital of Silesia voivodeship (province), in Southern Poland. Later would I also learn that Katowice is the "coal capital" of Poland.
Coal is considered "black gold" in Poland, and Katowice is built on coal rich deposits discovered as early as the 18th century. Coal basically built the once small village into the industrial metropolis it is today. Today, there are only two coal mines left in Katowice. However, Poland's energy system is still very reliant on coal, having almost 80% of the country's electricity is still generated by coal. And as for Katowice, economic considerations will still outweigh the environmental concerns in the short to mid term.
From Kuala Lumpur, I flew on Lufthansa to Katowice, with a stopover in Frankfurt.
Architecture – Old meets new
My colleague (and host) would only be meeting me the next day, so I had the first day to myself. I explored the city on my own, and checked out the neighbourhood and the architecture.
I remember my first impression of this little town is the very different architecture influence. In one half, you have the brutalist architecture from the Communism era. In these older buildings, coal is still used for domestic heating, and hence you can still see the black soot on the walls. The other half of town, you have modern architecture with steel and glass panels. It was a rather insight view.
Locals say the real gem of Katowice is the red brick neighbourhood of Nikiszowiec and Giszowiec, these two workers' quarters located at the eastern outskirts.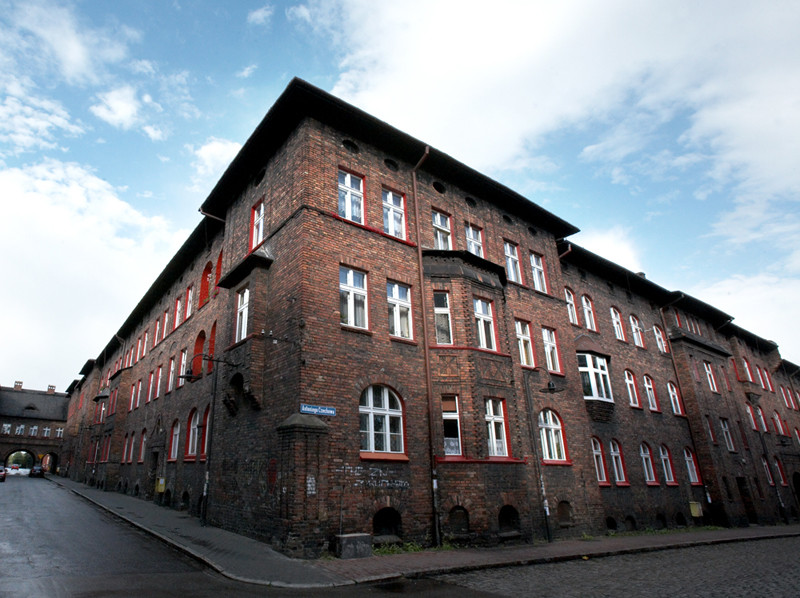 Pierogi – Polish dumplings
I also set out to have my first taste of Polish cuisine. I found this local restaurant on Tripadvisor, Tatiana, which serves the best authentic Polish cuisine.
For starter, I ordered Zurek, which is a sour rye soup with sausage, egg, and potatoes. Honestly, it didn't quite work for me. Perhaps, I was never a fan of rye, and I also don't like soggy bread. But at least I gave it a try.
For main, I ordered Pierogi, which are Polish dumplings. I remember I was smiling to myself, while eating it, amused by how this is basically Chinese dumplings going haute cuisine! The restaurant staff was very kind to offer me a sampler set, so I can try different fillings. I had venison, pork, and lamb & cheese. My favourite was the venison.
Tatiana restaurant | Location / Staromiejska 5, 40-013 Katowice Opening hours / Mon-Sat 11:30am to 11pm; Sun 12pm to 8pm
---
Silesian Museum – Former coal mine
Another must see in Katowice, which regretfully I didn't get to visit, is Silesian Museum. It is situated on the grounds of a former coal mine. It features introduction to the history of the city and Silesia.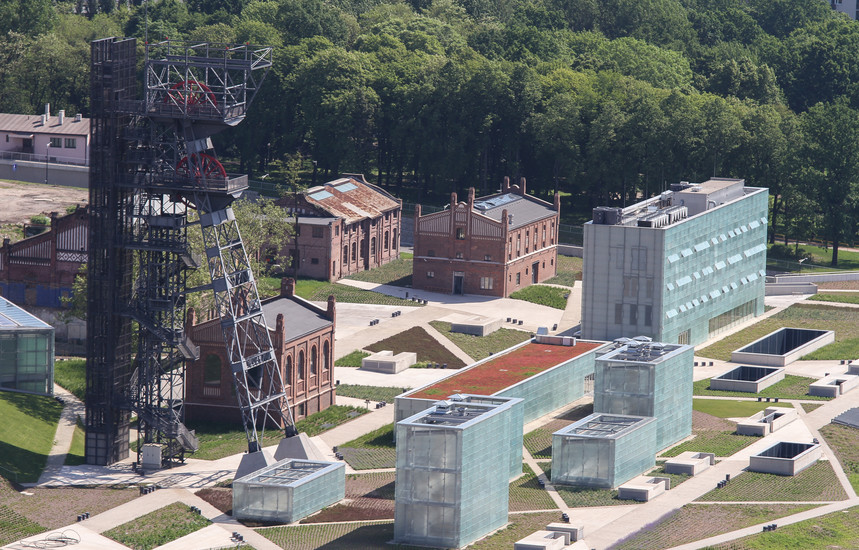 Silesian Museum | Location / Dobrowolskiego 1, 40-205 Katowice Opening hours / Tue to Sun 10am to 8pm; Mon Closed Admission / 24 zł (5 EUR)
---
Moszna
For the weekend, my host offered to bring me on a road trip to Wroclaw. En route to Wroclaw, we passed by Moszna, an ultra small village of about 250 population.
Zamek Moszna – Most beautiful castle in the world
We stopped by Zamek Moszna (Moszna castle). This castle has been often featured in many lists of most beautiful castles in the world. Built in the 17th century, this baroque castle was partially destroyed by fire in late 19th century, and later reconstructed in its original form. The castle was once residence to the Silesian industrial magnates, Tiele-Winckler family, before they were forced to flee, when it was later temporarily occupied by the Red Army. After World War II, the castle never had any permanent residents. Today, it is open for public visitation, and the chapel is occasionally used as concert hall.
Zamek Moszna | Location / Zamkowa 1, 47-370 Moszna Opening hours / 10am to 5pm Admission / April to October 10 zł (2 EUR); Free admission for other months
---
Wrocław
Wroclaw (pronounced "Wrotz-suav"), is the largest city in Western Poland, situated on the banks of the Oder river. With a population of about 643,000, this historical capital of Silesia is the fourth largest city in Poland. The city age demographic is rather young, thanks for a student population of about 130,000.
Stare Miasto – Old town
Stare Miasto (Old town) is one of the 5 boroughts of Wroclaw, and definitely one of the main tourist spots. Rynek we Wrocławiu is the market square inside Stare Miasto. And although market squares like this is very common in Europe, Rynek is apparently one of the biggest in Europe! Similar to other European market squares, it is very happening with restaurants, bars, and historical sites of interest.
Take a morning stroll around Rynek, and check out the two largest city halls in Poland. Grab a coffee at Coffee Planet. Come back again in the evening and experience the city in a very different atmosphere, quieter less the day tourists.
---
Oder river – Take a boat cruise
Besides walking around this old but pretty town, you should also rent a boat and cruise the Oder river. On the river cruise, you'll get to see Wroclaw from a very different perspective.
---
Museum – 114 m long 360 degree painting
There are plenty a few museums in Wroclaw. However, you really should check out the Panorama of the Battle of Racławice, to learn more about the Battle of Raclawice, which was the first battle between Poland and Russia, fought in 1794.
It is a 15 m high X 114 m width circular painting, depicting the Battle of Raclawice. This is museum is nothing like the usual you have ever visited.
This slideshow requires JavaScript.
Panorama of the Battle of Racławice | Location / Jana Ewangelisty Purkyniego 11, 50-155 Wrocław Opening hours / Tue to Fri 10am to 5pm; Sat to Sun 10am to 6pm; Mon Closed Admission / 30 zł (7 EUR)
---
After my short weekend in Wroclaw, my host and I drove back to Katowice to finish our work. On our way back, we made a stop at Auschwitz Birkenau. That was one very emotional visit I'll never forget.